Sheet Cakes are getting pretty trendy now a days! I decided to do a round up of some simple, beginner friendly sheet cakes to try out.
After looking around on pinterest and Instagram, here are seven Sheet Cakes to make this year!
1. Floral Sheet Cake
This sheet cake by Sugar & Sparrow is the perfect place to start! You can do any color pallet and it is great piping practice. See post here!
2. Pink and Purple Rosette Cake
See how Wilton Pipes a variety of rosette swirls using different piping tips and colors. Add extra details and elegance with some pearls! See post here.
3. Doughnut Drip Sheet Cake
A Drip on a sheet cake!? What a great idea from @bakedbyrylie. With some doughnuts and sprinkles you could make this beauty for your next cake project. See Rylie's Instagram page here!
4. Cupcake Design
You will only need two different piping tips to make this cute cupcake design. One for the rosette top and one for the cupcake paper/boarder! See original post here.
5. Sprinkles and Swirls
This cake is so satisfying just to look at! Made by Sarah Gamsu of Patisserie Normandie. See Instagram here.
6. Sprinkles On The Side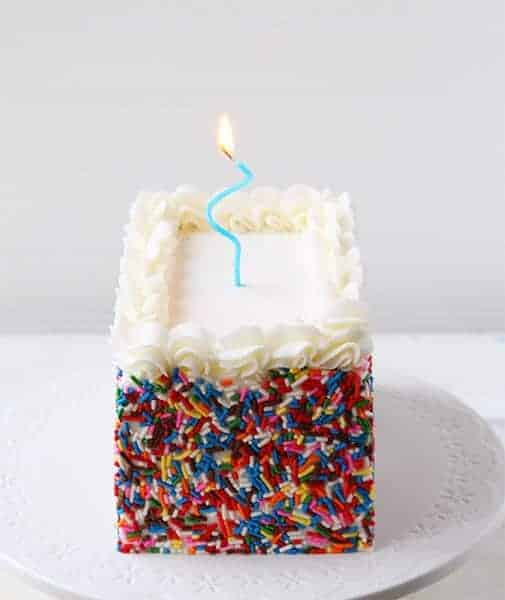 This is such a cool idea by iambaker. It kind of reminds me of a mullet; business on the top, party on the side (lol)! See post here.
7. Sample Sprinkles
This cake is a great way to use up some sprinkle mixes you have left over. Or if you just can't decide which one to use! See post here.
I hope this post will lead you to your next sheet cake creation!
If you are new to cake decorating and would like to learn more, check out my tutorials page here!
I would love to see your sheet cakes! Tag me on Instagram or leave a picture in the comments and you may be featured in my next round up!